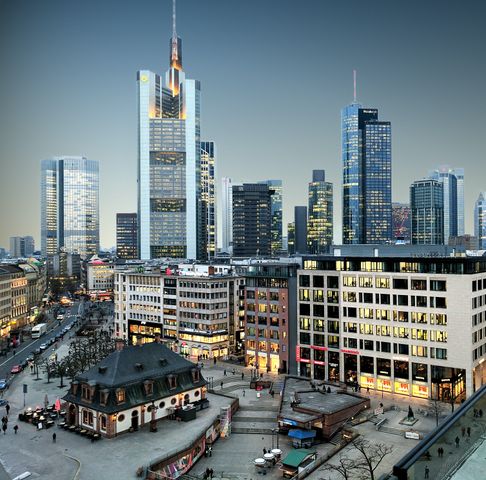 06 Sep 2022
Nokia provides data center switching platforms to enable growth of DCspine cloud services
Nokia provides data center switching platforms to enable growth of DCspine cloud services. Nokia SR Linux-based solution will enable DCspine to expand its interconnection and cloud services, and enhance network operations through automation for faster service delivery to its European customers
Newsletter
Stay up to date
Espoo, Finland, 6 september 2022 – Nokia today announced it is providing its 7220 IXR data center hardware platforms running SR Linux to DCspine, a subsidiary of Eurofiber Cloud Infra providing digital infrastructure and interconnection services across data centers in Europe. This solution will expand DCspine's interconnection and cloud services, increase network scalability and enhance network operations through automation.
DCspine will implement the 7220 IXR and SR Linux as part of its interconnection platform that provides connectivity between a growing number of 80+ data centers in the Netherlands, Belgium and Germany.
To support the implementation, DCspine and Nokia have developed a custom network agent for easy integration into the existing network environment by leveraging the open, consumable nature of SR Linux and its NetOps Development Kit (NDK). The model-driven architecture and open interfaces of SR Linux will also enable DCspine to automate service provisioning, gain deeper network visibility for service monitoring, and enable faster delivery of interconnection and cloud services to its customers.
David Jansen, Network Operations Manager at Eurofiber Cloud Infra, said: "We selected Nokia because its solution will enable us to provide our customers with the very best interconnection services. The DCspine platform connects more than 80 data centers across Europe, providing customers with a wide variety of connected services, applications and locations. Our DC-interconnection platform gives customers 24x7 access to their applications, data and workloads, enabling them to create flexible, scalable and reliable ICT infrastructure easily and cost-effectively. The automation enabled by Nokia SR Linux means our customers can easily set up reliable connections between data centers and the cloud via our online portal."
Mark Vanderhaegen, Director of Webscale Accounts at Nokia, said: "Driven by the increasing adoption of cloud applications, DCspine sees a strong demand for faster, more scalable, agile and flexible data center interconnection. We are pleased that DCspine has selected the Nokia 7220 IXR to increase the capacity between its data centers, and will leverage the scale and openness of SR Linux to automate interconnection services for its customers while reducing operational costs and increasing operations efficiency."
About Nokia
At Nokia, we create technology that helps the world act together.
As a trusted partner for critical networks, we are committed to innovation and technology leadership across mobile, fixed and cloud networks. We create value with intellectual property and long-term research, led by the award-winning Nokia Bell Labs.
Adhering to the highest standards of integrity and security, we help build the capabilities needed for a more productive, sustainable, and inclusive world.
About DCspine
DCspine a Eurofiber platform, and part of Eurofiber Cloud Infra, connects more than 80 data centers in the Netherlands, Belgium and Germany, providing users with a wide variety of connected services, applications and locations, from large data center hubs to locations at the edge of the network.
Utilizing Eurofiber's industry-leading fiber-optic network, DCspine offers full redundancy as well as high and scalable bandwidths.
With the software defined platform, DCspine makes connectivity manageable and simplifies and shortens the processes for setting up or extending a new resilient network between data centers and the cloud.
To learn more about DCspine and Eurofiber Cloud Infra, please visit: http://www.dcspine.com and http://www.eurofibercloudinfra.com.