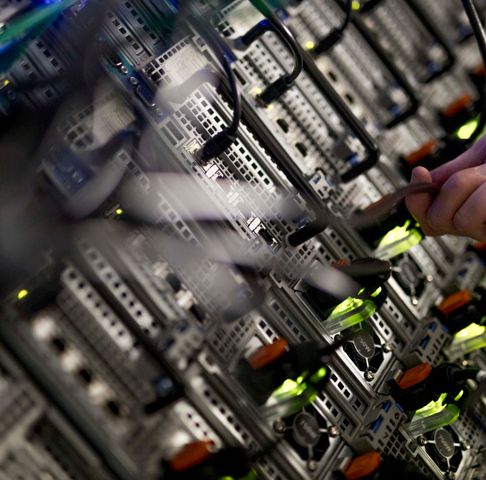 Infrastructure as a Service (IaaS)
Infrastructure as a Service (IaaS) is a form of cloud computing that has gained a lot of popularity in recent years, but what exactly is it? And what are the benefits and possibilities of IaaS? Discover everything about Infrastructure as a Service!
Contact
Would you like to know more about our services?
We would be more than willing to help.
What is Infrastructure as a Service (IaaS)?
The Infrastructure as a Service form of cloud computing focuses on the IT infrastructure. A supplier makes this service available in subscription form in the cloud. This includes components such as the servers, storage hardware, network facilities and in some cases also the virtual machines (VMs).
If you choose Infrastructure as a Service, these components remain the property of the service provider. You purchase them as a service and only pay for the parts and resources that you actually use. The server environment and the operating system are delivered virtually via the cloud, while you are responsible for the management and set-up in which you install and configure your own software and applications.
What are the benefits of IaaS?
The Infrastructure as a Service model has a number of benefits. We have listed the most important ones for you:
You no longer have to think about which hardware to use. The services work on demand and are therefore easily scalable. Scaling up or down is quick and easy;

The cost depends on the use. You only pay for the parts and resources that you actually purchase;

Because all parts are in the cloud, the service provider bears the cost of replacement in case of defective hardware. Often important infrastructure components are also redundant;

Security is usually the responsibility of the service provider. Because normally this is a specialized IT company, the service provider often provides a very high level of security;

Updates and security patches for the underlying infrastructure are implemented by the IaaS vendor. So you spend a lot less time keeping and managing your IT infrastructure up to date. This way you can invest more time and resources in your core business; 

Do you often use temporary software packages? Or do you regularly develop and test software? Then you can run test versions of a package on the IaaS server. You do not have to purchase an extra server yourself, but only pay the rental price for the virtual infrastructure;

With IaaS you can innovate quickly. If you want to launch a new product or initiative, you can often set up the required IT infrastructure within a few hours.
Examples of Infrastructure as a Service
The IaaS model can be used in various ways. Time to take a look at some popular uses.
IaaS is often used for setting up test environments. Thanks to the flexible nature of IaaS, it is a breeze to quickly set up or dismantle test environments. This allows you to bring new applications faster to the market.

IaaS is also often used for creating and restoring backups. You don't have to make a large investment in storage, while also removing much of the complexity associated with backing up and restoring the traditional way.

IaaS is also often used in applications that require high performance computing. These are complex problems or issues that involve an untold amount of data and variables that you can only analyze with a flexibly deployable processor and a lot of computing capacity. Consider, for example, scientific climate models, financial models or simulations of complex natural phenomena (earthquakes, hurricanes, etc.).

We all generate and process more and more data. The targeted digging through enormous datasets (big data) requires an enormous amount of processing capacity. IaaS provides this in a relatively inexpensive way.
IaaS en data centers: how does this work?
IaaS platforms are usually located in external data centers. The services are often offered as an option in a so-called twin data center configuration, which means that you spread the IT infrastructure over two separate data centers with real-time data replication. As a result, an uptime of one hundred percent is virtually guaranteed.
By choosing a data center in the Netherlands, you know that your important data will always be stored in accordance with the rules prescribed by Dutch and European legislation. Also make sure that the data center of your choice complies with important information security standards. For example, ISO 27001, ISO 9001, ISO 50001, ISO 14001 and NEN 7510 are required for organizations in various sectors that work with privacy-sensitive or financial information.
Look at all the Eurofiber Cloud Infra data centers. 
IaaS, PaaS and SaaS: what are the differences?
In addition to IaaS, there are also PaaS (Platform as a Service) and SaaS (Software as a Service). To what extent do these constructions differ from each other?
PaaS
PaaS goes a bit further than IaaS. You will have a whole platform available for developing, testing, rolling out and managing software. In the case of PaaS, the service provider is not only responsible for the IT infrastructure, but also for the availability of virtual servers, the operating system and all important security components. Developers can fully focus on their core activities with a PaaS solution: for example, on the development of mobile applications and web applications.
SaaS
In the case of SaaS, a supplier makes software available on a usage or subscription basis. Often offered as a service and accessible via the Internet. You only pay per user for functionality that you use. You rent the software per month, log in to a central website and get access to the application. Updates will be available automatically. Well-known SaaS providers are Microsoft, Salesforce and Oracle.
What different types of IaaS storage are there?
When storing an IaaS solution, you can choose from three storage solutions.
Block storage
With block storage, data and the parts of your IT infrastructure are divided into and stored as blocks, each of which is provided with an identification label. The SAN (storage area network) arranges the blocks in such a way that they are spread over various system components and are compatible with various operating systems. This creates multiple paths to data, allowing you to quickly recall important information.
File storage
If you choose file storage, everything is stored hierarchically. Data is stored in files, after which those files are organized in folders. Those folders are in turn organized into directories and subdirectories.
Object storage
Object storage stores data and system information in a non-hierarchical way as "packages" in a flat structure. An API acts as the signpost that helps you find specific data and system information.
Look at alle our storage solutions. 
IaaS checklist
You now know what IaaS is and what you can do with it. To get the best out of this cloud technology, it is important that an IaaS solution meets a number of conditions. Take advantage of the IaaS checklist below:
Make sure an IaaS solution is tailored to your industry. For example, if a service provider has never heard of HIPAA (a standard for privacy protection in healthcare), then as a healthcare institution you should look a little further;

Take a critical look at the technology and service. What about the expertise and track record of an IaaS provider? Does he have the right certifications and know-how? And what is the quality and reliability of the support you receive?;

An IaaS solution does not stand alone. It must also be able to work with the rest of your IT landscape. So also look at the integration options with other software or additional security solutions. A good IaaS supplier has a network of business partners that you can turn to for additional hardware and software; 

The data centers are also an important point of attention. Are they properly secured? What facilities are available? Where are they located? And what guarantees do they offer in terms of uptime?
Eurofiber cloud infra's Infrastructure as a Service platform
Eurofiber Cloud Infra's Infrastructure as a Service (IaaS) platform provides a secure virtual data center environment based on a high-quality infrastructure. A secure and scalable cloud platform that is ideal to be used as a basis for the development or hosting of business applications, or to set up complex IT environments. This allows you to increase the reliability and flexibility of your IT environment without making large (re)investments. 
With our Infrastructure as a Service platform, organizations can utilize customized, fully isolated resource pools on a scalable and securely deployed VMware Cloud Cluster. Offered as a pay-as-you-grow model that fits the current needs of many companies.
The platform is offered in a twin data center setup for maximum reliability. Eurofiber Cloud Infra and ATE, our partner, also have important certifications such as ISO27001, ISO9001, ISO50001 and ISO14001, which are required for customers in various sectors who work with privacy-sensitive or financial information.
The virtualization of servers and the use of the cloud offers organizations many benefits, provided a good strategy is defined. Resources (CPU, RAM, Storage) can be deployed more effectively, resulting in cost savings. Another important strength of IaaS is a higher degree of flexibility: resources that you don't need, you don't have to buy and you can expand at any time quickly and easily. In addition, you increase the availability of your IT environment.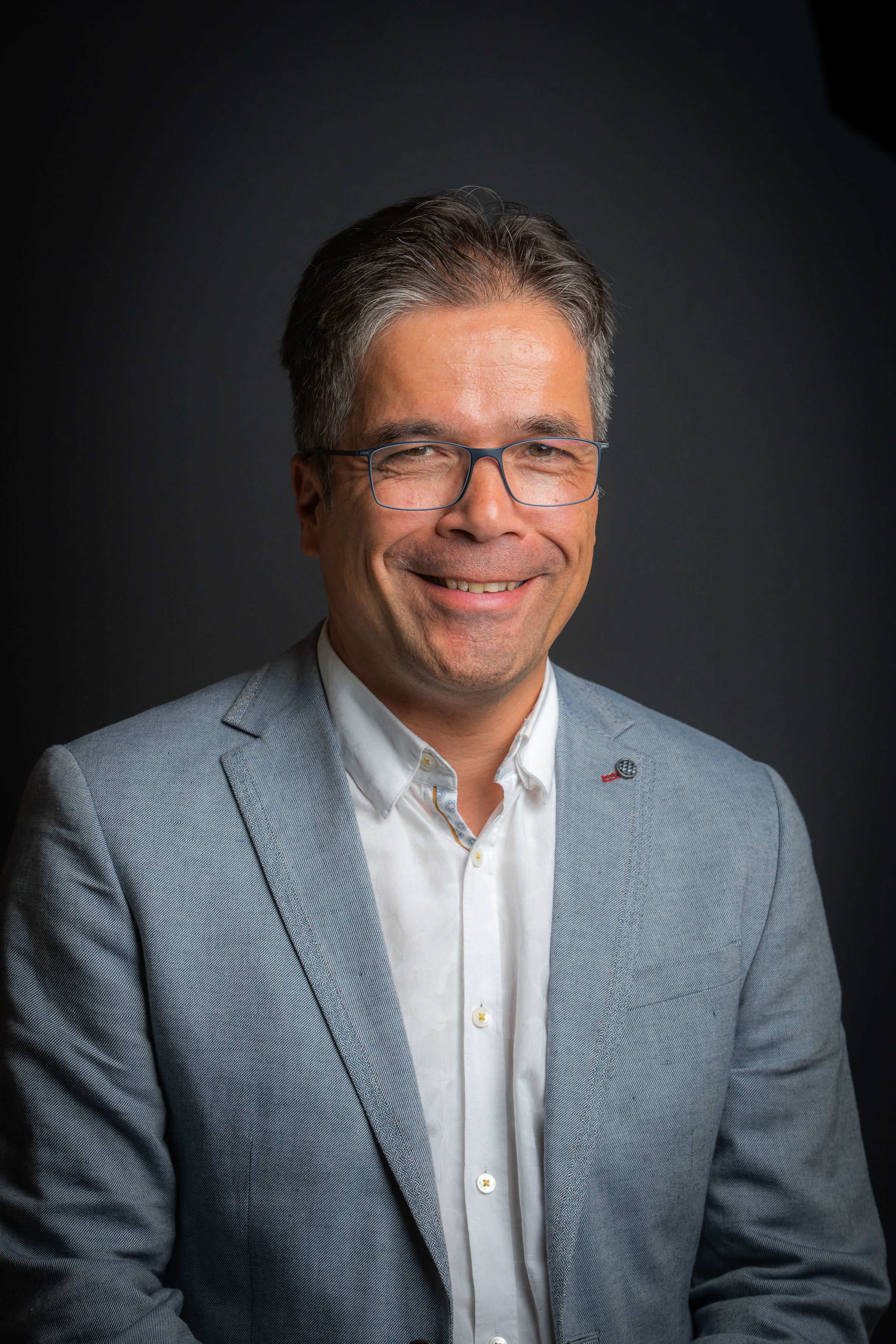 Contact

Fred da Graça
Would you like to know more about our services?
We are glad to be of assistance.