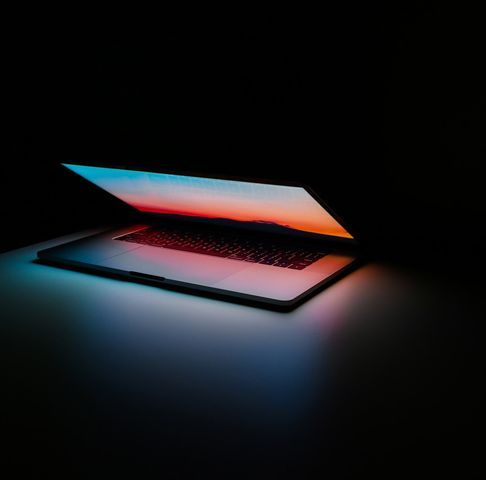 Public, private, hybrid or multicloud: which type of cloud computing is suitable for your organization?
There are various types of cloud computing with their own unique features and benefits. Curious which cloud solution is best for your organization? Then read on quickly.
Need advice on setting up your cloud environment?
Want to make your transition from an existing IT environment to a new cloud solution a success? Feel free to contact us for more information.
Cloud computing has transformed the way we work in a short amount of time. The cloud is now a crucial part of most people's personal and professional work environment. Video calling with colleagues? Streaming a video on your smartphone? And also having access to your business documents and applications on the train? The cloud makes it all possible.
Because of the growing maturity and innovations within the cloud, there are a lot of options nowadays. There are different types of cloud computing that all have their own unique features and benefits. Like public and private clouds, but also mixed environments such as the multicloud or hybrid cloud. But what do these different cloud solutions actually mean? What are the main differences? What are the advantages and disadvantages of each cloud variant? And which type of cloud is suitable for your organization? You can read all about it on this page.
Public versus private versus hybrid cloud
To gain insight into what is possible with the different types of clouds, we made a list with the key advantages and disadvantages of all variants.
Content
1. Public cloud
The public cloud is a cloud solution in which you use a shared online infrastructure. The applications and data are located within this infrastructure, which is stored at a location of your cloud provider. All hardware, software, and infrastructure related to the cloud environment are owned by the cloud provider. Although your data is only available and visible to you, you share the infrastructure with other customers. Examples of public clouds are Microsoft Azure, AWS, and the Google Cloud Platform.
Advantages of public cloud
High scalability. It is easy to quickly scale up additional resources during peak periods or to downsize during slower periods. You can also always purchase additional licenses and subscriptions for public cloud services. This way, your IT landscape organically grows with the company.
The provider takes care of maintaining and updating the infrastructure.
You only pay for the services and resources you actually use.
You don't have to purchase additional hardware and software.
Disadvantages of public cloud
Security is an important point of attention in the public cloud. The built-in security measures alone do not always meet European privacy and data protection regulations. For example, you may need to store certain data in the Netherlands or in another EU country. Not every public cloud provider has data centers in the Netherlands or the European Union. In addition, extra attention and investment in pen tests, audits, and vulnerability assessments are sometimes needed to ensure optimal security.
A public cloud offers little to no room for custom solutions.
If you have a problem with a malfunction or security issue, you are strongly dependent on the support of the cloud provider to resolve the issues.
Cloud connectivity requires special attention: an internet connection is not always a safe solution.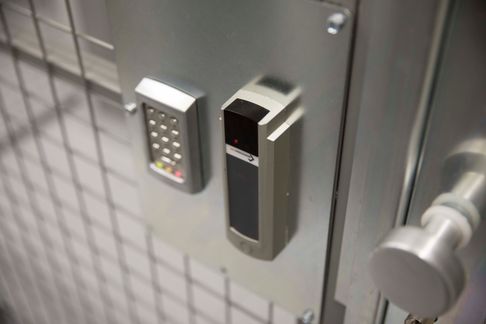 2. Private cloud
The private cloud is an infrastructure that is exclusively intended for your organization. You do not share the infrastructure with other customers of the cloud provider. You have access to all resources associated with cloud computing, but do not share any hardware or software with other organizations. The private infrastructure is located on-premises at your organization, with the vendor, or in an external data center. Maintenance can also be outsourced to either or both parties.
The above concept of the private cloud relates to the single-tenant model. There is also a multi-tenant private cloud. This is an architecture where multiple customers share resources in a private cloud. The data of each customer is isolated and invisible and inaccessible to other customers. Each user has individual space for storing data. Each section of the cloud network is secured with complex permissions that ensure only accredited and verified users have access to it.
Advantages of Private Cloud
You have more control and privacy because you do not share any infrastructure components with other parties.
You have complete control over your cloud environment. The cloud solution can be fully tailored to the organization's wants and needs.
You can provide sensitive and critical business data with the highest possible level of security. Additionally, you determine how and where to store this data.
Disadvantages of Private Cloud
The initial investment for setting up and adopting a private cloud is quite high. Additionally, you must maintain the hardware on which the cloud environment runs (or have it maintained).
A private cloud is somewhat less flexible than a public or hybrid cloud. The capacity of the server and hardware may be insufficient for rapid and strong growth.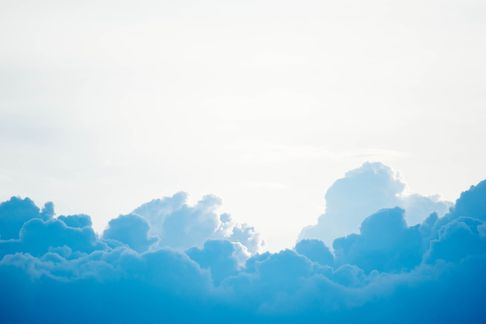 3. Hybrid cloud
A hybrid cloud offers the best of both worlds in many ways. It is a combination of one or more private and public clouds, sometimes also supplemented with on-premises infrastructure. The different infrastructures continue to function independently, but exchange data with each other. Additionally, applications in different environments can communicate and collaborate with each other.
Advantages of hybrid cloud
With a hybrid cloud, you can gradually migrate to a new cloud environment while keeping your infrastructure well-integrated.
Due to excellent scalability, a hybrid cloud environment is ideal for handling peak loads. You can use a private cloud for internal workloads, while at the same time, it is possible to spontaneously increase computing power and the number of resources required and use the public cloud for peak usage.
The hybrid cloud offers many opportunities for setting up a good security policy. You can process and store sensitive data (customer information, patient data, financial information, BSN numbers) behind a firewall in a private cloud, while moving less sensitive information to the public cloud. Based on the desired level of security and regulations, you can easily distribute data across different solutions and environments.
A well-configured hybrid cloud is cost-effective. You only pay for the public part of the infrastructure when needed. You can expand private resources to the public cloud during peak periods.
You run little risk of a vendor lock-in because you can use different public and private cloud solutions as you see fit.
You get access to a large and varied range of innovative technologies (AI, IoT, DevOps).
Disadvantages of hybrid cloud
Access and management are complex in a hybrid cloud environment and often require the expertise of a skilled cloud architect.
The combination of different environments in the hybrid cloud model creates a need for complete visibility across the entire environment. If it is not or only partially visible, the risk of security issues increases.
In the long run, a hybrid cloud is a cost-effective solution. However, compared to a fully public cloud solution, the startup costs are high, especially since you have to invest in specific hardware and software.
4. Multicloud
The term multicloud refers to the use of multiple clouds from different providers. These can be various public clouds (such as Azure and AWS), multiple private clouds, or combinations of different public and private clouds.
Advantages of multicloud
With a multicloud, it is possible to minimize risks. Spreading workloads across multiple cloud environments helps reduce possible downtime and prevents a shortage of bandwidth.
A fully-fledged and vendor-independent solution for disaster recovery is closer than ever. With a multicloud solution, resources and data are always available in two or more locations.
No risk of vendor lock-in. You can use the services of multiple cloud providers.
You can choose the cloud platform that best suits the needs of each department, process, or task or a specific type of workload.
Disadvantages of multicloud
Setting up and maintaining a multicloud is a complex and knowledge-intensive task that requires specialized IT personnel. And that is difficult to find in the tight IT labor market. Collaborating with a specialized IT partner or nearshoring are often good options to manage a multicloud.
Cloud computing: public, private, hybrid of multi?
The best cloud solution varies by organization. Companies that value scalability, have little need for complexity, and only sporadically store and process sensitive information often have enough with a public cloud. Do you work regularly with sensitive information? And do you want optimal flexibility, freedom of choice, and functionality? Then a hybrid cloud solution or multicloud is more likely.
Hopefully, the above overview of the advantages and disadvantages of each cloud solution helps you make the right choice for your organization.
About Eurofiber Cloud Infra
Adopting and managing a cloud environment becomes much easier with the help of a specialized partner. At Eurofiber Cloud Infra, we are familiar with the specifics and challenges associated with setting up and managing both a multicloud and public, private, and hybrid cloud environments. We are therefore happy to help you build robust and balanced infrastructures in the cloud that effortlessly enable your organization to take the next step in digital transformation.
Eurofiber Cloud Infra
How can we help?
Do you need expert advice when choosing a new cloud environment? And are you curious how we can help you to make a success of the transition from your existing IT environment to a new cloud solution? Then contact us for a free consultation.